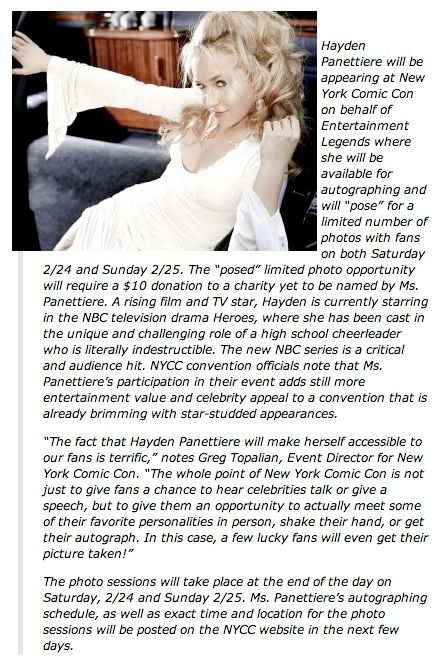 After reading the above in
The Beat
I realized that I needed a professional, meticulously worded press release to trumpet my own upcoming Comic-Con appearance so I had my staff whip up the following. All blogs and media outlets are welcome to it.
James Urbaniak will be appearing at New York Comic-Con on behalf of Show Business Gods Celebrity Management Inc. (Danny Rickleman, President) where he will be available for "autographing" and (pending the finalization of his contract) will "pose" for a limited number of photos with "fans." The "posed" limited "photo opportunity" will require a $50 "donation" to Mr. Urbaniak, who promises the money will go to "charity or whatnot." A rising film and TV star, James is currently starring in the Cartoon Network Adult Swim program The Venture Brothers where he has been cast in the unique and challenging role of a neurotic scientist with bad people skills. The series had nothing to do with the events in Boston on January 31st. NYCC officials note that Mr. Urbaniak's participation adds still more entertainment value and celebrity appeal to a convention that is already brimming with obscure voice actors and Star Trek: The Next Generation day players.

"The fact that James Urbaniak is making the effort to leave his apartment is terrific," notes Skippy Chodphur, Mr. Urbaniak's publicist. "I am told that he may even shave for this appearance." Adds Chodphur: "The whole point of New York Comic-Con is not just to give fans a chance to hear celebrities 'talk' or 'give a speech' but to give them an opportunity to actually share the same physical space as these Gods among men. Urbaniak honors us with his mighty presence."

The Comic-Con Venture Brothers panel is tentatively scheduled for Saturday, Feb. 24th at 4:30 p.m. Mr. Urbaniak's autographing schedule, the exact time and location for the photo sessions, his preferred form of address and rules regarding eye contact will be posted on his blog in the next few days.