Tuesday, July 6th, 2010
---
9:55 pm
- All the way
Tuesday, May 25th, 2010
---
10:53 pm
- This fuckin' thing
It was fun while it lasted.
Saturday, April 24th, 2010
---
11:47 am
- The Comeback Kid
The last post on this Livejournal was about me getting cut out of "The Office." Well, I'm here today to tell you that I'm all over "You Don't Know Jack" tonight at 9 pm on HBO.
Thursday, March 4th, 2010
---
7:06 pm
- Oh well
9:16 am
- Blessed Event
I'll be on "The Office" tonight stealing America's heart.
Thursday, February 25th, 2010
---
8:19 am
- I'm on the internet! Again!
Wednesday, February 24th, 2010
---
12:06 am
- In case you missed it
Sunday, February 21st, 2010
---
3:30 pm
- I'm on the internet!
Tuesday, January 26th, 2010
---
12:04 pm
- From the archives
A few years ago my friend Sean Gullette (star of "Pi") directed me in some demo promos for VH1. They never aired. Now, through the miracle of the internet, they can be seen.

And introducing Gary "
gazblow" Schwartz as the German guy





Monday, January 18th, 2010
---
10:26 pm
- People's Republic of Venture Q&A
I recorded my answers to the the questions posted over at the PRoV. Enjoy, if possible.


Sunday, January 17th, 2010
---
8:04 am
- Droning on
Sunday, January 3rd, 2010
---
5:47 pm
- Exciting new blog!
Friday, December 25th, 2009
---
5:58 pm
- And now, the thrilling conclusion...
Merry Christmas everyone!






Monday, December 21st, 2009
---
9:58 am
- Ramble on
Here's an hour-long, enjoyably digressive podcast I did with Ken Plume.



Tuesday, December 15th, 2009
---
8:57 am
- Question Time
Sunday, December 13th, 2009
---
8:30 pm
- Venture Brothers: Pinstripes & Poltergeists


Last episode of the first half of Season Four tonight at midnight. Season Four back eight premieres in the spring. Got it?



Saturday, December 12th, 2009
---
10:50 am
- Ask Skeeves
Wednesday, December 9th, 2009
---
4:47 pm
- New media saturation!
I started a Funny or Die account. If I get enough "funny" votes I get to star in the next Judd Apatow movie. I think that's how it works.



Sunday, December 6th, 2009
---
7:51 pm
- Venture Brothers: Better Man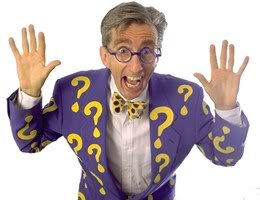 New episode tonight at midnight. Keep your enemies closer.



5:12 pm
- Internet improved